-Community Workshops & Training-
Teaching Family Homes of Upper Michigan provides training and consultation services to agencies and individuals. Knowledgeable trainers are available to provide customized training at your agency or business. Teaching Family Homes has provided training to school districts, social service agencies and child-welfare organizations throughout Upper Michigan and beyond. Below are examples of trainings offered by Teaching Family Homes. Each training or workshop can be customized to fit your needs and needs of your employees.
Workshops for Educators
: Teachers, administrators and counselors can receive training and support. Programs are tailor-made to address the concerns of specific school districts and populations, including behavior intervention in the classroom, teaching social skills, and addressing bullying.
Parenting Workshops
: Common Sense Parenting workshops cover topics such as effective communication with children, teaching alternative behaviors, preventing negative behavior and using effective consequences.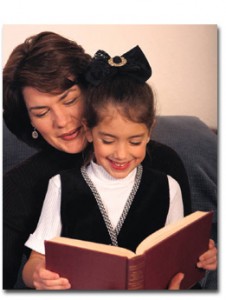 Group Home or Residential Care
: Direct care in a group home or residential setting can be one of the most strenuous, yet rewarding, careers. These trainings provide proven techniques for all facets of direct care. Trainings include, but are not limited to, verbal de-escalation, staff motivation and teamwork, social skills instruction and relationship building.
Adoption Foster Care
: Specialized training for foster or adoptive parents and alternative care givers. Learn how to effectively interact with youth, become part of a treatment team and address special concerns surrounding care for at-risk children.
Youth and Family Organizations-Evaluations, Accreditation, Supervision and Consultation
: Such topics as effective mentoring and interaction with youth, attracting and hiring youth-friendly staff and volunteers, acquiring program accreditation and a variety of other topics.
Home-Based Care
: With proven success in a number of home-based programs, Teaching Family Homes can offer your staff the skills to effectively deal with entire families at risk.
Customer Service and Leadership Training
: Insight Training Services has been developed by Teaching Family Homes to provide Leadership and Customer Service Training workshops to businesses and organizations. These workshops developed by AcheiveGlobal® and provided through Insight Training Services can help people develop other skills to handle the challenges in our local communities and in the larger business community. Some examples of these workshops include the following: Customer Service Reaching For Stellar Service ® Caring For Customers  ® Healing Customer Relationships ® Guiding Customer Conversations ® Serving a World of Customers ® Leadership Workshops The Principles and Qualities of Genuine Leadership ® Activating Change ™ Working Through Emotions and Conflict ™ Problem Solving Results: Solutions, Improvements, and Innovations ™ For more information regarding future trainings or workshops, contact Jake Bolodeau at:
(906)249-5437
or by email,
jbilodeau@tfhomes.org
.
Parent's Anonymous
: Once parents have received training, Parents Anonymous support groups are available to provide on-going support "by parents for parents".