Residential Group Homes
There are three family-style residential-care homes for troubled youth, featuring family style living in the least-restrictive environment: South Bluff , Indian River, and Cedar Creek all located in Marquette, Michigan. Our community-based residential group homes,
South Bluff, Cedar Creek and Indian River
, provide a home, a family and structure for youth coming from backgrounds of abuse, neglect and delinquency.  Based on the nationally-recognized Teaching Family Model, group home living teaches youth social skills, anger management, goal setting and basic living skills.  Family teacher couples care for up to eight youth per home, providing a family like setting.  Individualized treatment plans are set up for each child, setting personal goals and noting specific challenges.  Group homes are community-based, allowing youth to remain in their regular school, attend their regular church and begin to recognize their ability to become a productive member of their own community.  Behavioral and emotional challenges are dealt with through setting goals, meeting expectations and earning privileges.  The average stay for a youth in a group home is nine months.  Youth who meet their goals and graduate are able to return home, or transition to foster care supervised independent living and begin to rebuild  their lives.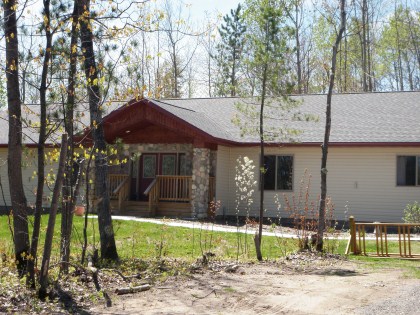 South Bluff
Community-Based group home, co-ed, 6 youth, aged 5-17 years. Serves delinquent children. Behavioral treatment for developing social / emotional, academic and independent living skills. Staffed by a live-in couple or individual, assistant and family specialist who works with the family while the youth is in placement. Youth attend local schools and obtain support services in the community.