Referral Information
Youth are referred for Residential or Foster Care by social service and mental health agencies, probate and tribal courts, or private payee. Some insurance companies may offer coverage as well. Referred youth are described as pre-delinquent, delinquent, emotionally disturbed, neglected or abused. The agency assists youth who have a history of eating disorders, sexual concerns, aggressive behavior, traumatic experience, adjustment difficulties, self destructive behavior, functional disorders, attention deficit, or affective difficulties. These behaviors are typically considered to be occurring at a moderate or severe level. Referrals for family services can be made by contacting each county's Department of Human Services office. Youth, families and individuals are referred for services by submitting a detailed analysis of their presenting problems, social, medical, family, and school history, plus any prior treatment or psychological assessment reports.
Initial referrals
may be made by phone at
(906)249-5437
.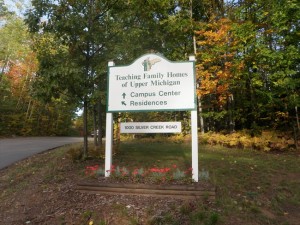 Please visit the
Services
page for more information on the types of services provided by Teaching Family Homes.