Teaching Family Homes of Upper Michigan
is currently recruiting potential 
Foster Families to provide care for children.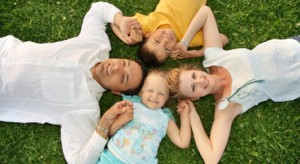 Foster Care is typically a temporary placement to help prepare children to either be reunited with their families or to be adopted into a permanent family.  Currently there are thousands of children in Michigan, many of whom are victims of abuse and neglect, in need of a Foster Home.  Children needing Foster Homes are as unique and talented as any child in any family.  The only difference is that they need a family.  A Foster Family can provide a safe and nurturing home to children while they are in transition, and you can be the one to play this essential role in a child's life. Being a Foster Family is important and with it comes many responsibilities:
A Foster Family has responsibilities to the Foster Child
that are no different than responsibilities to biological or adopted children. These include:
Providing a safe and comfortable home and personal space.
Providing for basic physical and emotional needs.
Keeping on top of school progress.
Providing appropriate clothing.
Attending to medical and dental needs.
Providing support and guidance through the adjustment process of moving to a foster home. Some
special responsibilities
include:
Helping the child maintain an appropriate relationship with their family.
Helping to prepare the child to move home or become adopted.
Maintaining a record/scrapbook of their time in Foster Care.
A Foster Family has responsibilities to the agency
that certifies them to be a Licensed Foster Home in Michigan. These include:
Keeping the agency informed about progress in the home.
Keeping the agency informed about any changes in their home.
Being available for meetings with the Foster Care Worker.
Attending training opportunities to comply with agency and state policies.
Maintaining compliance with the State of Michigan Foster Home rules and regulations.
A Foster Family has responsibilities to the Foster Child's biological parents.
These include: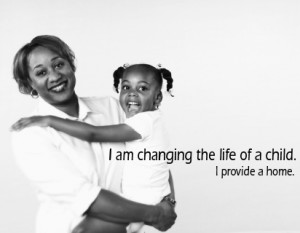 Supporting visitation plans.
Helping maintain a bond between the Foster Child and their biological family.
Encouraging and aiding parental involvement in important aspects of the child's life.
A Foster Family has responsibilities to their own family.
These include:
Discussing with all family members what it means to be a Foster Family as well as including them in the decision to accept a particular child into the family.
Helping family members understand how having a foster child may affect the family's typical routine.
Preparing the family for the arrival of a foster child into the home.
Foster parents do not have to own their home, and Foster parents can be married or single.  Some  of the most valuable assets that a Foster Parent can have are to be willing to care for a child as you would your own, and be willing to help them transition to a permanent home when the time comes.  Teaching Family Homes Foster Care staff can certify you to provide Foster Care to children, and provide all the training and support that you need to become a successful Foster Parent. If you are interested in learning more about becoming a Foster Parent, please contact
Contact Robyn Hill or Mark Holliday for more information, thank you. (906) 249-5437